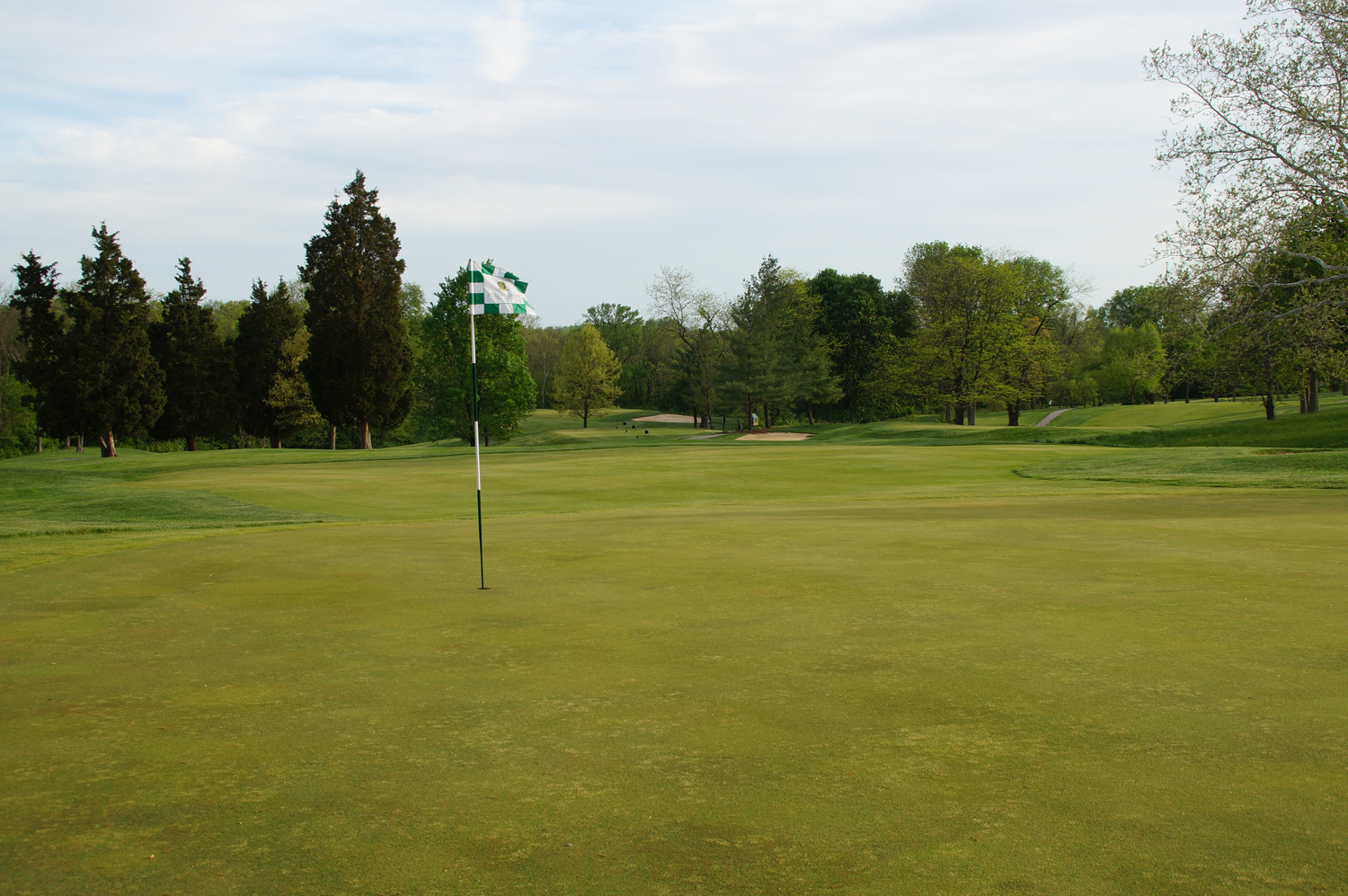 Par 3
185 yards
Reasonably long uphill par three to a green sloped back left to front right, protected by bunkers right and left.

Green is very fast from above the hole, and can have a lot of break from the sides.

Tee shots right will leave you in a jail of evergreens.
Par is a good score.