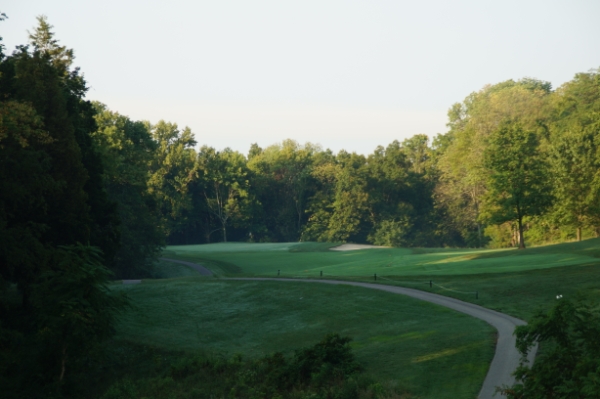 Par 4
405 yards
Good par four of reasonable length.
A good drive to the right center will tend to roll left leaving around 150 in. Long and left of the fairway will likely find trouble.

Beware of the tree on the right known as "Miller's Revenge," which will pose a problem for those drives hung out to the right!

Second shot plays a half club longer than you think to a relatively flat green that will roll from right to left for shots landing front right side. Bunker right of green will snare you, but may save a ball headed for the hazard below.