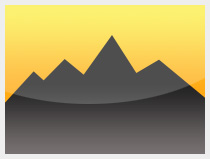 Par 5
575 yards
Another 600 yard long and intimidating par five.
Your tee shot will be tested by the OB left and right, and the three fairway bunkers on the right. The key shot here is not necessarily the drive but the second shot, which needs to be long and down the right side of the fairway, as the left is guarded by another large fairway bunker, tall trees and OB. Two good shots should leave you with a short to mid iron approach to a nasty little green with severe contours.

Do not go long over the green. Bunkers left front and right are in play also. Par is a good score.